Castel del Monte and Trani: where history meets beauty
Guided tour with a tasting to discover the mediaeval treasures of Frederick II
Eight sides, eight towers, eight rooms per floor, and eight windows. Castel del Monte is a citadel and castle on the Murge plateau, on the outskirts of the beautiful city of Andria. Its unique design sets it apart from all the other Apulian castles. Accompanied by an expert guide, explore the house/fortress built by Frederick II starting in 1240. Let yourself be drawn in by its mysterious octagonal shape, the geometric forms combining Romanesque and Gothic stylistic elements, and the intriguing recurrence of the number eight. Then on to Trani, home to the Cathedral of San Nicola Pellegrino: a Romanesque treasure in perfect condition. Take a look from the outside at the Swabian Castle, another fort built by Frederick II, then immerse yourself in the narrow alleys of the Jewish quarter of Giudecca, wandering between ancient synagogues and craft workshops. Wrap things up with a tasting of Moscato, a celebrated local dessert wine. The perfect blend of art, history and tradition with a delicious finishing touch.
experience details
Duration: 9 hours

Languages: Italian, English, German

Dates: Tuesday, Thursday, Saturday, 01/04 to 30/12

Type: private tour

Participants: minimum 2, maximum 6

Difficulty: easy

Cancellation: as stated in the general terms and conditions section
WHAT'S INCLUDED
Means of transport (Mercedes/Ford minivan or car) - Italian/English guide - Parking/castle shuttle service - Castel del Monte entrance ticket - Moscato di Trani tasting - Liability insurance
WHAT IS NOT INCLUDED
Guides in different languages - Snack or lunch - Accident insurance
Your experience at Castel del Monte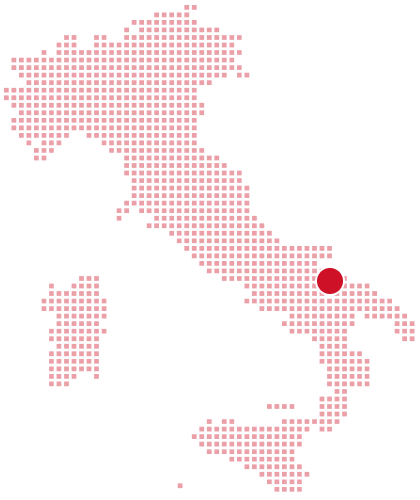 Castel del Monte
Starting point: Castel del Monte; we can pick you up from your hotel if it is located in the city centre (to be confirmed at the time of booking)
Start time: 8:30 am; arrive 15 minutes before departure
End point: Castel del Monte; we can drop you off at your hotel if it is located in the city centre (to be confirmed at the time of booking)
f90ddd77e400dfe6a3fcf479b00b1ee29e7015c5bb8cd70f5f15b4886cc339275ff553fc8a053f8ddc7324f45168cffaf81f8c3ac93996f6536eef38e5e40768
f90ddd77e400dfe6a3fcf479b00b1ee29e7015c5bb8cd70f5f15b4886cc339275ff553fc8a053f8ddc7324f45168cffaf81f8c3ac93996f6536eef38e5e40768
DO YOU WANT TO COMPLETE THE EXPERIENCE WITH OTHER SERVICES?
FLIGHT
ACCOMMODATION
CAR RENT